Forum

July 2007




Essential Facts
The European Consulting Mergers & Acquisition (M&A) Market
By Paul Collins



Paul Collins is the Managing Director of Equiteq, a british consultancy devoted to supporting merger and acquisition in the area of consulting and the co-author with David Cheesman of the
European Consulting M&A Report 2007



2006 was the busiest year EVER for buying and selling consulting firms, and 2007 looks set to follow in its footsteps! So, which types of firms are selling and whom are the investors acquiring in the newly buoyant market? If you are involved in the running of a consulting business, are interested in how much your firm is worth in today's market or how you should be valuing a potential acquisition, read on!




Firstly, some key facts on the current market



- The consulting M&A market has tripled in volume since 2003
- The market continues to grow – there were 40% more deals in 2006 than in 2005
- 49% of sellers and 43% of buyers are UK based companies
- 10% of 2006 buyers are USA based firms
- 75% of deals are valued at £30m or less and the average deal size is £20m
- 44% of all deals were of value less than £10m with £4m the most popular deal
size
- The average EBIT multiple for 2006 was 14 as compared with an average of 10
over the past 5 years
- The average sales revenue multiple for 2006 was 1.6 as compared with an average
of 1.1 over the past 5 years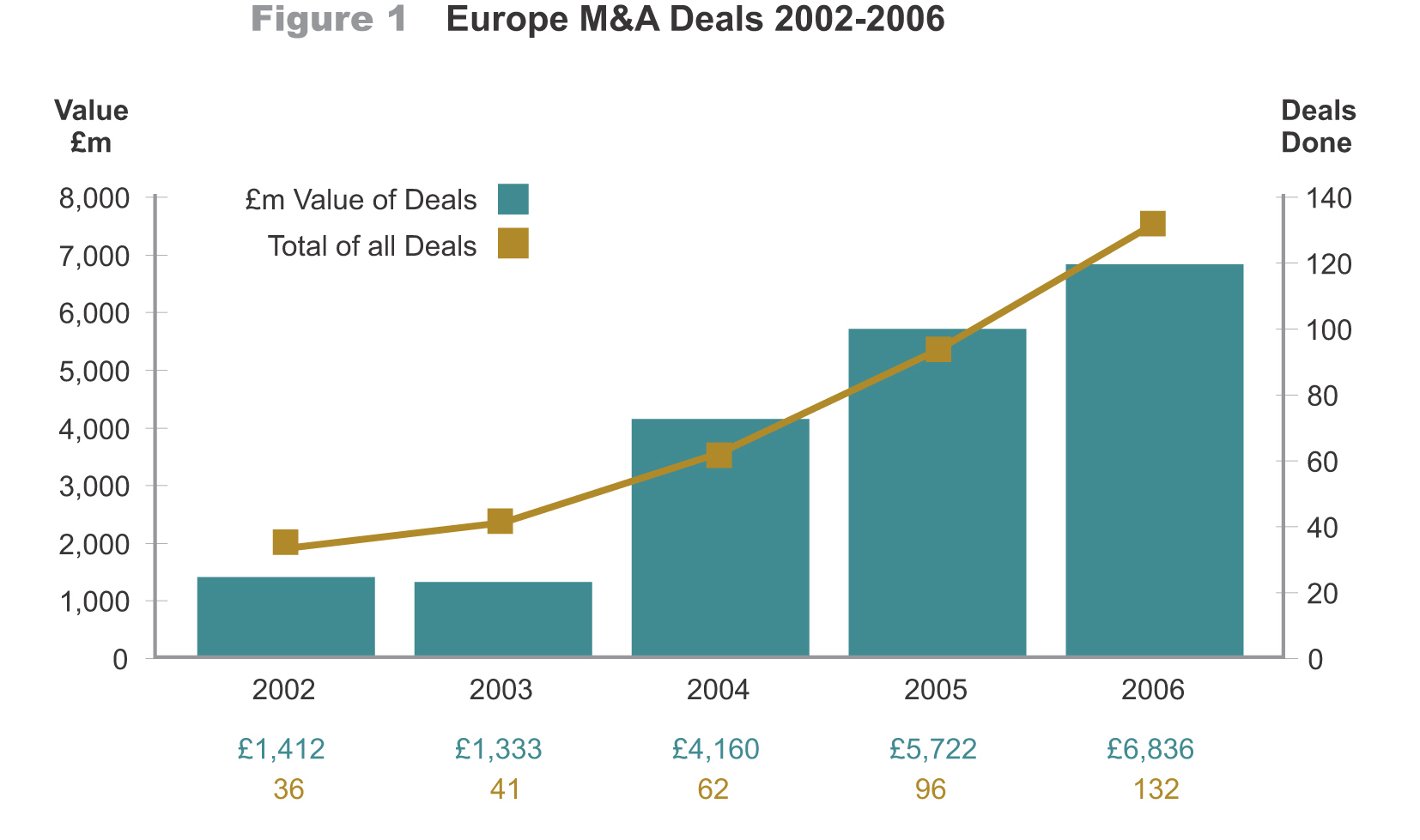 Figure 1 Europe M&A Deals 2002-2006
Source : The European Consulting M&A Report 2007




Why should I sell my consulting firm?


You might fancy a fresh challenge, feel that you have taken the business as far as it can go or want to realise some equity after years of hard work! You may not even want to exit the firm but perhaps you would like to realise some of the value of your shares to improve your financial security. In many cases the drive is to re-distribute the shares amongst the management team, freeing some capital now for you and allowing other members of the team to grow future equity value as well.

Actually many owners of consulting firms don't even think about selling their firm. But there is no good reason why you shouldn't. You've built a thriving business with intelligent people and live a comfortable life… why not consider what that business might be worth to someone else - maybe another consulting firm or a financial investor or even your management team. Don't think that just because you have a 'people' business it won't be worth much on the open market. Today there is a high demand for well-run consulting firms - just like yours!

Do the right things and your firm can be worth a lot of money – putting you on the path to growing your business into something really valuable and releasing great personal wealth. It might even give you the freedom to start career number two or three!

How are consulting firms valued and how do I know if my firm is attractive to a buyer?

Firms are valued by the multiple of their profits – the current average well-managed firm is valued at 2 x sales revenue and 10 x profit. Prices are at a premium at present as the average multiples over the past 5 years have been 1.2 x sales revenue and 7 x profit.

People will also take into account how similar companies have sold in recent times and the current demand for companies with your services/niche/geographic markets.

But a number of other factors come into play that mean you can achieve an even higher price for your firm. Emotions come into it - if a buyer really wants what you are selling and you are the perfect strategic fit, then they will pay a premium. You may even get a bidding war going if there is more than one interested buyer. There is also the growing number of private equity houses who see consulting as a good market to invest in – there is something like £500bn in funds available to invest in the European market – so this interest could push value up.

How do you find out if your firm is attractive to buyers in the current market? Talk to people who have experience in mergers and acquisitions and people who have bought and sold consulting firms. They will know the market, and how to evaluate the attractiveness of a firm of your size, market and services. But as 44% of all deals were around £4m last year, its true to say that well run, niche consulting practices around this size, whom perhaps have expertise in one specific market or geographic area, are an extremely attractive proposition to companies or investors looking to expand or add to their portfolio.

However, it's important to remember, you can't take every positive conversation in the early stages too seriously. You will hear a lot of flattery when you put your firm on the market but the most important thoughts to keep in mind are: Are they a good strategic fit? Will they pay the right price for me? Stay down to earth and focused. And remember the golden rule of selling any firm "one buyer - no buyer!" Strive to achieve a 'feeding-frenzy' for your business to achieve the best price.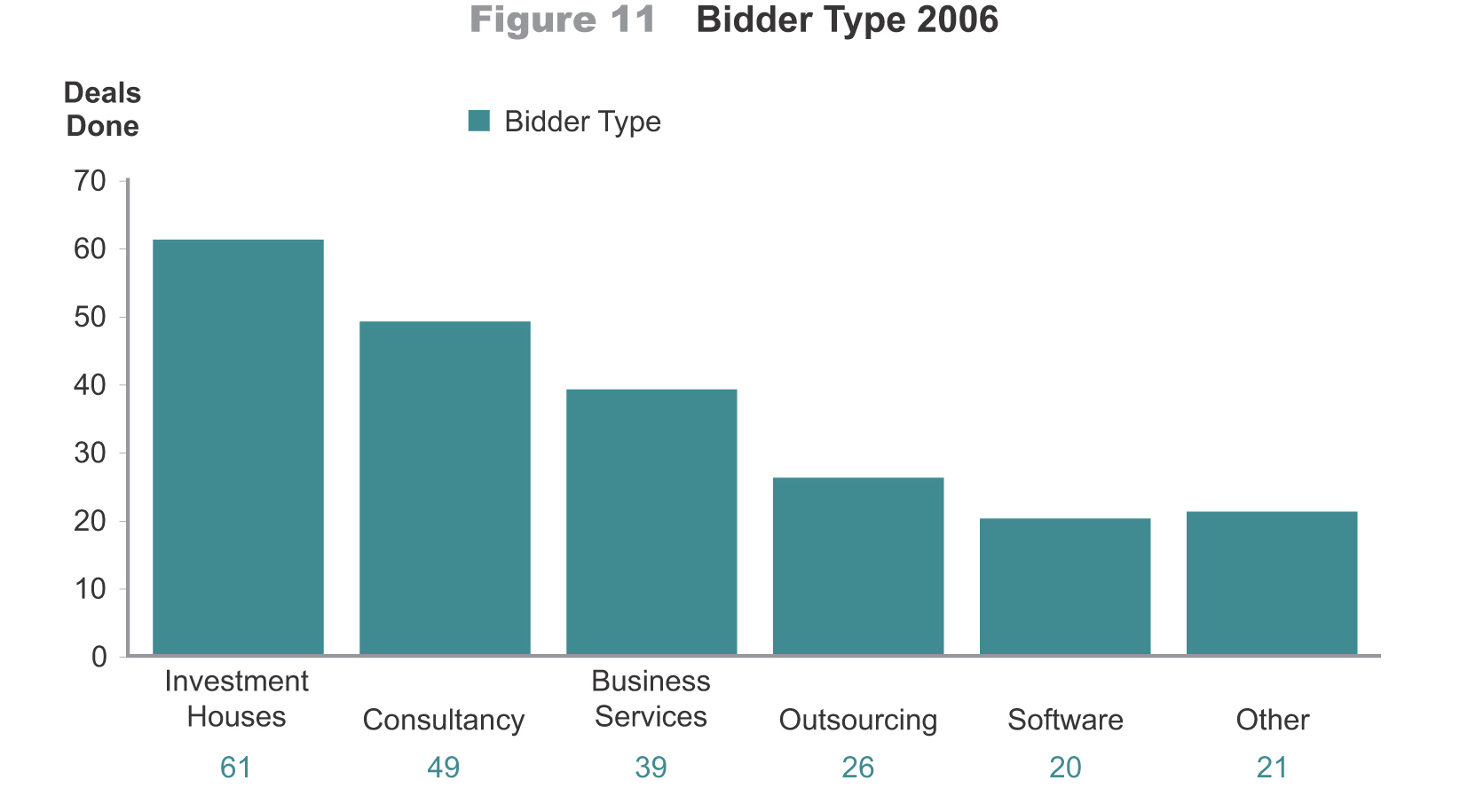 Figure II : Répartition des acheteurs par types (Bidder types 2006)

Source : European Consulting M&A Report 2007




Who is buying and what are they looking for to get out of a sale?


Buyers can be basically categorised into six groups: investment houses, consultancy, business services, outsourcing, software and other – see Figure 11 below which shows Bidder Types 2006. Private equity (PE) now represents the largest category of buyer in the European Consulting M&A market.

PE houses like service businesses! They like them because they consume very little of the high profits that they generate on foxed or working capital. The free cash that is generated in many consulting businesses can be used to pay back the interest or cash on the loans that are an integral part of PE investments. These 'leveraged' deals, as they are called, are increasingly used by PE houses to make their deals look more competitive to exiting shareholders of growing consulting firms. The deal works well for all shareholders if the target company continues to grow rapidly. Servicing the large debt that is created by the leveraged deal can however cause problems for the ongoing management team if the growth of the firm slows. Yet despite this, the PE deal is now the most popular transaction in the industry and shows no sign of going away.

Other consulting firms are now the second largest category of buyer, followed by general business service firms, who may own a variety of different service firms, including consulting. Outsourcing and Software make up the forth and fifth categories. There is great competition for good quality consulting firms and that the large supply of PE money has helped to raise the bar on prices.

The interest in European consulting firms from USA buyers has increased in recent years. Often overseas or foreign companies see acquisition in another territory as an easier option to grow their profits or create an international presence. Because of the language similarity there is no doubt that USA firms see the UK as a gateway into Europe and this in part might explain the popularity of UK firms to USA buyers.

What are buyers looking for? A sound return on investment. Private equity firms want to make 3 x their original investment. Trade want to get good value, but more important to them is the strategic fit of your business and whether what you have will enhance their earnings per share. With floating, the institutions and individuals who buy shares want to see growth in value.

The good news for sellers is that the increase in demand for medium sized consulting businesses has led to a significant value increase. The bad news for those of you that are looking to sell beyond this year is that the high values are unlikely to stay this way forever. We would of course need a crystal ball to predict when this 'sellers' market' will cease, but most industry commentators point to a five-year cycle. So, if you want a slice of the current action – move fast!

Paul Collins
Managing Director
Equiteq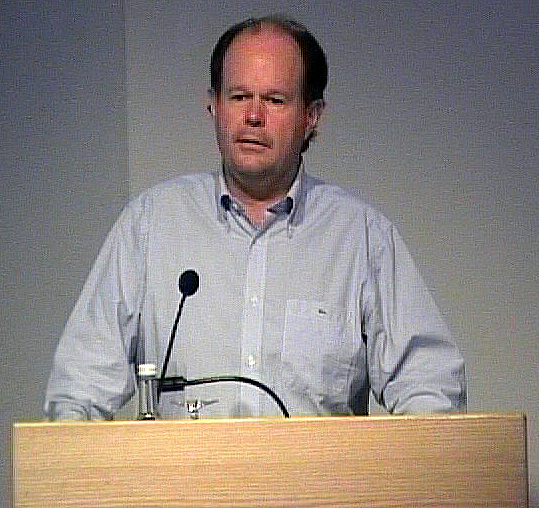 Picture: Paul Collins presenting on the European M&A Market at the recent Top-Consultant Seminar "

Proven Strategies for Growing and Selling your Consulting Firm
"
Transaltion
Link to the French version

:

Pour savoir plus :

http://www.equiteq.co.uk/

Whoswoo :
Paul Collins

Report 2007 :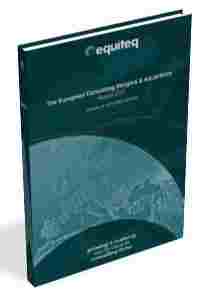 Copyright Paul Collins 2007
pour ConsultingNewsLinne

Tous droits réservés

Interdite de reproduction