International Coach Federation Conference, Paris June 2007


Interview : Diane Brennan
ICF President elect

Diane Brennan, you are an executive coach, have a MBA degree, hold a MCC (Master Certified Coach) credential through the ICF, are currently the president-elect of the ICF and will serve as the president of the organization in January 2008. Thank you for this interview in Paris during the International Coach Conference, Rencontres Internationales, organized by ICF France at the Pavillon Dauphine on June 12, 2007. May we start with your members... how many are listed in the ICF directory ?

Diane Brennan:
We have nearly 13,000 members with over 38 percent of members located outside of North America. This number is growing everyday and substantially in Europe with the largest group of members currently located in the UK (800) followed by France (400). The northern Europe countries, including Norway, Sweden, Denmark and Finland, together also have a significant number of members present. The European countries are very active as well. We have a group of European leaders that meet twice a year, gathering this year in Amsterdam in February and in Bratislava in October. Global representatives also go to these meetings, some 20 to 22 people are typically in attendance. The ICF has a strong presence in Europe with active members, increasing numbers of credentialed coaches and assessors involved in the credentialing program which can provide examinations in 11 languages. There will be an ICF European Conference in Geneva, Switzerland in 2008 on 26 to 28 of June.

Examination is the word. May we focus on this specifically as it is at the core of your federation?
Diane Brennan:

The ICF is present in more than 80 countries around the world. ICF is raising the standard for coaches. We have distinctive certification levels and ongoing continuing professional development requirements. ICF's higher standards mean it will be easier to select a coach that is reliable, and who can competently work with the client towards success.
There are three levels of ICF Credentials: ACC (Associate Certified Coach), PCC (Professional Certified Coach) and MCC (Master Certified Coach). Each level requires coach-specific training and coaching experience hours among other items.
According to data from the ICF Global Coaching Study, more than half (52 percent) of all coaches indicate that their clients expect them to be credentialed.
In order to meet the growing global need and desire for the ICF Credential, the ICF has begun to further refine their credentialing system. These enhancements will be fully compliant with the International Organization for Standardization (ISO) standards for bodies operating certification of persons. The initiative will increase the ICF's capacity to satisfy demand for its three credentials while streamlining processes to be much more customer centric and less labor intensive.
You said you have nearly 13,000 members, which is quite high, but certainly less than the overall number of coaches in the world. ICF conducted a global study, last fall with the help of the auditing firm PricewaterhouseCoopers. May we get a few figures from this study, such as the global turn-over, the number of coaches worldwide and the many things like this?
Diane Brennan:

The ICF Global Coaching Study was completed by over 5,400 coaches, including 1,500 non-ICF members, from 73 countries. So now we know more about what is happening in coaching as a whole throughout the world, and we'll have this information for comparison purposes when we repeat the study. This is a landmark study as it is the first of its kind to capture extensive data from so many respondents. The ICF learned about not only the number of coaches practicing, but their revenue, their specialty areas, an overview of their current clients and what they saw as challenges and opportunities moving forward. According to this Study, the approximate annual worldwide revenue produced by coaching is 1.5 billion USD. The average earnings reported overall for coaches is $50,500 USD per year. Survey respondents from Europe and North America have the highest average coaching revenues with $53,800 USD and $50,500 USD respectively. And this is quite high considering that 61 percent of the survey participants indicated they were part-time! Looking at the global overall revenues generated by full-time versus part-time the annual salaries range from $82,700 USD for full-time to $25,150 USD for part-time. Respondents from Europe record the highest average annual revenues with $93,400 USD for full-time and $29,000 USD for part-time. The study did not collect turn-over rates. However, the largest group of respondents in the study had been coaching for five to ten years. We also learned the specialty areas in which coaches were working. The top three coaching specialties globally were Executive, Leadership and Life and Vision Enhancement. In Europe, they were Executive, Leadership and Business/Organizations.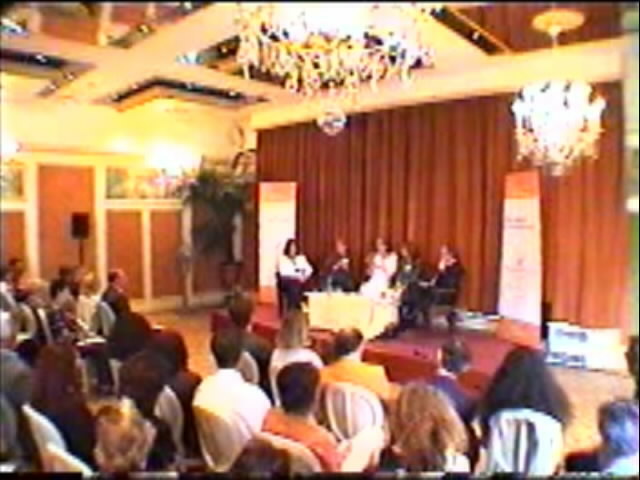 According to the study, it is conservatively estimated that the number of coaches worldwide is 30,000 with 1,200 or so in France. What does the French market contribute to global revenue?
Diane Brennan:

The study estimates France contributes four percent to the global revenue total or 60 million USD.
Based on the studies' conservative estimates, the ICF addresses roughly a 1/3 of the overall number of coaches which is wonderfully high. However coaching, which seems to be a narrow specialty, is far from the consulting figures (~ 200 Md $ worldwide, 74 Md Euros for Europe and 7 Md Euros for France, annually with nearly 35 000 practitioners in France, 350 000 in Europe and almost 1 million worldwide). So if we consider that pure consulting on specialties such as management and HR is only a 1/10 of the overall consulting activity, coaching would account for nearly 1/10 of this, in turn-over, and between 1/3 to 1/6 for in term of manpower, which is impressive for a young practice. So what is the trend in coaching activity at the moment?
Diane Brennan:

It is exploding, especially because the awareness is rapidly growing! Corporate human resource departments, executives, directors, and managers know more about coaching which in turn increases the demand. This morning Sabrina at the conference explained the success in the organizations that coaching is providing, in term of efficiency and therefore of bottom line improvement, creativity in the organizations as well as the satisfaction or happiness of the people. Coaching is really partnering with a high return on investment. Consultants come into the firm as the expert and give the product based on their expertise. As a coach you come into the firm as a partner with the client to engage in a thought provoking and creative process that allows them to maximize their professional and personal potential – individually or as an organization.
But about the executives asking for the help of a coach. What is explaining the rise in the demand ? Loneliness? Delayering? Fast appointments? Lack of specific Management Skills and Leadership?
Diane Brennan:

We have our own experience as coaches with our clients and observing the rapid pace and demands of the business world but ICF does not yet have data to say exactly what is happening. In 2008, the ICF will begin work on a client study. Through this study we hope to collect information on why individuals are turning to coaching as well as their thoughts on how useful coaching was for the goal they were working towards.
How does the average 2007 coach look?
Diane Brennan:

According to the ICF Global Coaching Study, the average coach is likely to be between 45 to 55 years old and have been coaching for 5 to 10 years, as the largest cluster of respondents selected this age group and length of coaching. While the profession is relatively new, coaches are often experienced people coming to coaching from other professions. They are well educated as well with 53 percent of the coaches having acquired an advanced level of education which means a Master's degree or a Ph. D. And this is higher in France, actually about 76 percent.
More women than men?
Diane Brennan:

Over 68 percent of survey respondents were female. In France, 59 percent of respondents were female.
Coaching seems in Europe to rapidly challenge training in term of number of orders from HR Officers. Is coaching becoming a part of the overall training landscape? I mean from universities to a professional Life Long Learning...
Diane Brennan:

Coaching is becoming a part of our society. There are coaches working with leaders or teams in organizations, working in the school system with teachers, for instance in United States and in Germany and working with individuals in various work roles and life. So when looking at coaching we see many opportunities. It is a method to improving whatever the activity can be. We are seeing many specialties develop including Social Responsibility. Coaches are working with charitable organizations, community and government leaders, and other organizations that are an integral part of our society. Coaching is not as narrow a specialty as it might initially appear. Coaches are doing significant work around the world, and the growing interest and impact is reflected in the tremendous development of coaching we see today. As far as coach training and education, we are seeing an increasing number of independent coach training programs as well as universities that offer coaching as an area of study.
How does Coaching compares to Training in term of budgets within the client firms?
Diane Brennan:

ICF does not have data the current time to provide you with an answer here.
What about the new things and trends in the practices? Anything new?
Diane Brennan:

First, I would say that coaching has traditionally been more one to one. We are seeing an increase in Team Coaching occurring in organizations. This is happening in France too. Team Coaching is best specifically around a project and helps keep focus on the goal. There is regular coaching with the team to work through issues or concerns as they work together in the organization. There is also a trend in Group Coaching where individuals with similar backgrounds or interest come together to work with a coach. Participants may havesimilar interest or responsibilities from various areas of an organization to learn and grow together in their work and development as leaders. You have said, Team Building in the traditional sense of bringing a team together may be more common in France than Team Coaching. Team Coaching is relatively new. Where Team Building is generally a one time event, Team Coaching brings the group together and builds on the relationship and goals established. The Team partners with the coach over a 6 month period to achieve the goals of a high performing team. Other things happening, I would say coaching is evolving. It is strengthening. There are always new tools, different assessments for performance development and many are good tools though it is important to realize that they are simply tools. The real value of coaching is in the partnering between client and coach and the coaching conversation. The longer you are in this activity less you rely on assessments. Specific to France, we can also notice the length of the coaching agreement. In general, coaching agreements are for 8 to 10 sessions scheduled over up to six months. The agreement can be shorter perhaps for three months or longer, lasting for a year though the frequency of meetings may be less.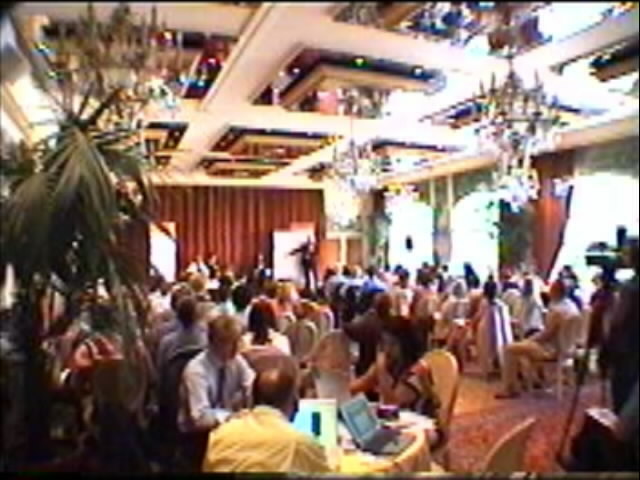 And what about the fees?
Diane Brennan:

According the study, the global average hourly fee is $204 USD. In France, the fee can be on an hourly basis or a contract price for a specific number of sessions. This is consistent with other parts of the world as well. In France, meetings are mostly in-person while in North America we find a combination of in-person and telephone coaching.
How does France compare with the US in term of fee level? And what are those fees?
Diane Brennan:

Looking at the study data, the average hourly fee for a coaching session in the United States is $189 USD. In France, it is $302 USD.
We see more and more consultancies' Web sites proposing coaching services. Is consulting and coaching compatible?
Diane Brennan:

As I mentioned earlier, consultants are experts around the content of a specific assignment and give the elements of solution. Coaches are experts in the process helping clients explore and find what solution is best for them or their organization. So it is different. To your question around if we can have consultants doing coaching or switching to a coach mode. Certainly consultants can learn coaching competencies and develop coaching skills. They may choose to use a coach approach in their management or work style or they may offer coaching as a specific service. We have coaches within the ICF who are also consultants. If an individual is both a coach and a consultant, they have a responsibility to be clear on their role for each relationship! It is important to have coach specific training.. Coaching has a set of skills and competencies that do not come from being in other fielding or experience alone. About the specific skills now: Martine Volle reminded the attendance today on the 11 ICF Core Competencies that I would like to introduce to your readers:
A.
SETTING THE FOUNDATION


1. MEETING ETHICAL GUIDELINES AND PROFESSIONAL STANDARDS
2. ESTABLISHING THE COACHING AGREEMENT


B. CO-CREATING THE RELATIONSHIP


3. ESTABLISHING TRUST AND INTIMACY WITH THE CLIENT
4. COACHING PRESENCE


C. COMMUNICATING EFFECTIVELY


5. ACTIVE LISTENING
6. POWERFUL QUESTIONING

7. DIRECT COMMUNICATION


D. FACILITATING LEARNING AND RESULTS


8. CREATING AWARENESS
9. DESIGNING ACTIONS
10. PLANNING AND GOAL SETTING
11. MANAGING PROGRESS AND ACCOUNTABILITY
These competencies can be found on the ICF Web site at www.coachfederation.org. These are the foundational competencies for all coaching no matter what specialty.
According to you, what should be the style and the position of the consultant, knowing that most have had a management experience before becoming a consultant?
Diane Brennan:

I came to coaching with a lot of management experience. My style of management was very much like coaching: openness, feedback, helping people to figure out what might be done. This was before I really knew about coaching or the responsibilities of coaching as a professional. For a professional, it is important to know who you are or what role you are in – coach, consultant, manager. I would suggest consultants learn more about coaching and if they are offering coaching services, that they have had coach specific training. When we are coaching, we establish the coaching relationship, are clear about their role in the assignment and if someone crosses into consulting, it is important to understand, for the coach and for the client, they are clear they are stepping out of the coach role.
Last but not least, what might be the last topic you would like to talk about to conclude that interview?
Diane Brennan:

Beyond coaching and consulting I would like to stress why it is so important to have specific training as a coach and to gain a certification in coaching. There are many people calling themselves coaches without having the knowledge and specific training or the credential to demonstrate their commitment to professional coaching standards, competencies and code of ethics. As professionals, we have the responsibility to our clients to ensure that they have a way to distinguish those who are calling themselves coaches to capitalize on the interest versus those who are coaches and committed to high standards and quality as professionals. I would encourage those who are professional coaches to visit the ICF Web site at www.coachfederation.org to learn more about becoming a credentialed coach. We value our members and are open to questions about becoming a member. However, the credentialing is not exclusive to membership, you do not have to be an ICF member to become certified by ICF.
Words collected by Bertrand Villeret
Editor in Chief
ConsultingNewsLine
To know more

:


Report in French >>>

For ICF France: http://www.coachfederation.fr
For ICF Worldwide information: http://www.coachfederation.org