L'Invité

Février 2011
AMCF Global Leadership Forum 2010


| | |
| --- | --- |
| Interview : | James Champy |
| | Chairman Emeritus, Dell Services |
Guest of the 2010 AMCF Global Leadership Forum and Laureate of the Sloane Award for "exceptional achievement in management consulting" James Champy gave on December 2 a keynote lecture at the University Club of New York where he welcomed us for a warm interview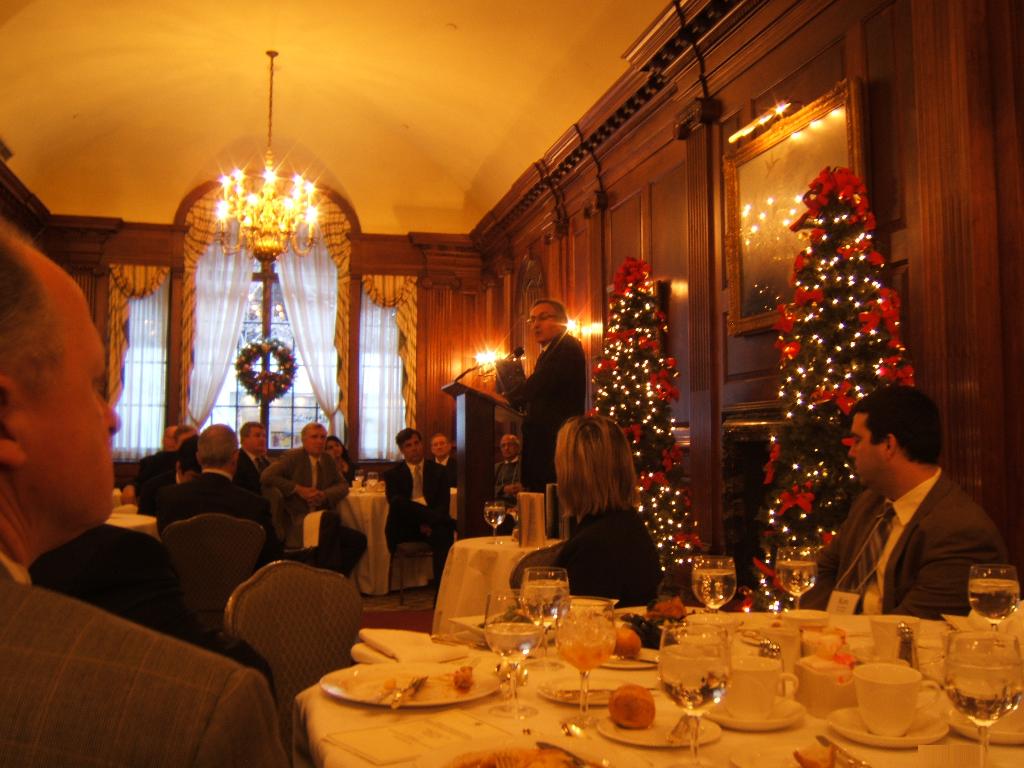 AMCF Global Leadership Forum 2010 : James Champy gives his Keynotes lecture at the University Club of New York City




In 1969, with his MS in Civil Engineering from MIT in the pocket and a tiny initial investment of 370$, James Champy and two other friends joined Tom Gerrity, Champy's roommate at MIT, to start Index Systems, a company relying on Gerrity 's new technology developed for his Phd and known as Automated Investment Portfolio Management System. Index Systems under Gerrity's and Champy's leadership developed rapidly and was acquired by Computer Sciences Corporation in 1988, Gerrity leaving to become Head of the Universiity of Pensylvannia's Warton School of Business and James Champy taking over CSC Index as Chairman, leading the firm to international prominence and a remarquable growth of $200 million. Relying on that experience of "how to grow a business", James Champy became in the 80's a famed manager and consultant, especially working for Perot Systems for which he consulted extensively with senior executives of multinational companies. Now Chaiman Emeritus at Dell Services and internationally acclaimed as consultant, he owes his reputation in the public at large mainly to a book co-written with Michael Hammer and published in 1995: Reengineering the Corporation: A Manifesto for Business Revolution, which sold more than 3 million copies and spent more than a year on top of The New York Times best seller list. Author of numerous books among which : Reengineering Management: The Mandate for New Leadership, The Arc of Ambition: Defining the Leadership Journey and Fast Forward: The Best Ideas on Managing Business Change both written with Nitin Nohria,Dean of the Harvard Business school, James Champy embarked in 2008 on a series published by the Financial Time Press : Outsmart! How To Do What Your Competitors Can't, then Inspire! Why Customers Come Back, which should soon be followed by Deliver! How to be Fast, Flawless, and Frugal. Far from being self-centered on his own ideas James Champy wrote a tribute to one of his respected masters : What I learned from Peter Drucker. Finally James Champy is publishing this year with Harry Greensplin Reengineering Healthcare, which appears to be a new "manifesto" that comes at the right moment in the present times of call for reform of the healthcare field.



Who is Jim Champy, 15 years after your first book "Reengineering the corporation" ?





James Champy :

I believe I've always been a teacher, in business and the world. But I've always considered myself to be more like Darwin in the way I do my work. I walk in the market place. I learn, I write I teach and I advise. I have always enjoyed, not only advising and writing, but I've always enjoyed the excitement of building high an enterprise. What's different now is, in my later years, is I'm doing more advising, But, that's what I do I still enjoy both management and business. That's who I am!




The second question would be about "Reengineering 15 years later" ?





James Champy :

Yes. I think reengineering today is even a more important idea than when we wrote the book. You know when we wrote the book, we did not have the ubiquity of information technology. We did not have the internet that enables us to fundamentally redesign the work, much more aggressively than when we wrote the book. I think it's even more important today to consider the design of work and process than when we wrote the book. But I don't think I should rewrite the book, the book is a "Classic" [laughters]…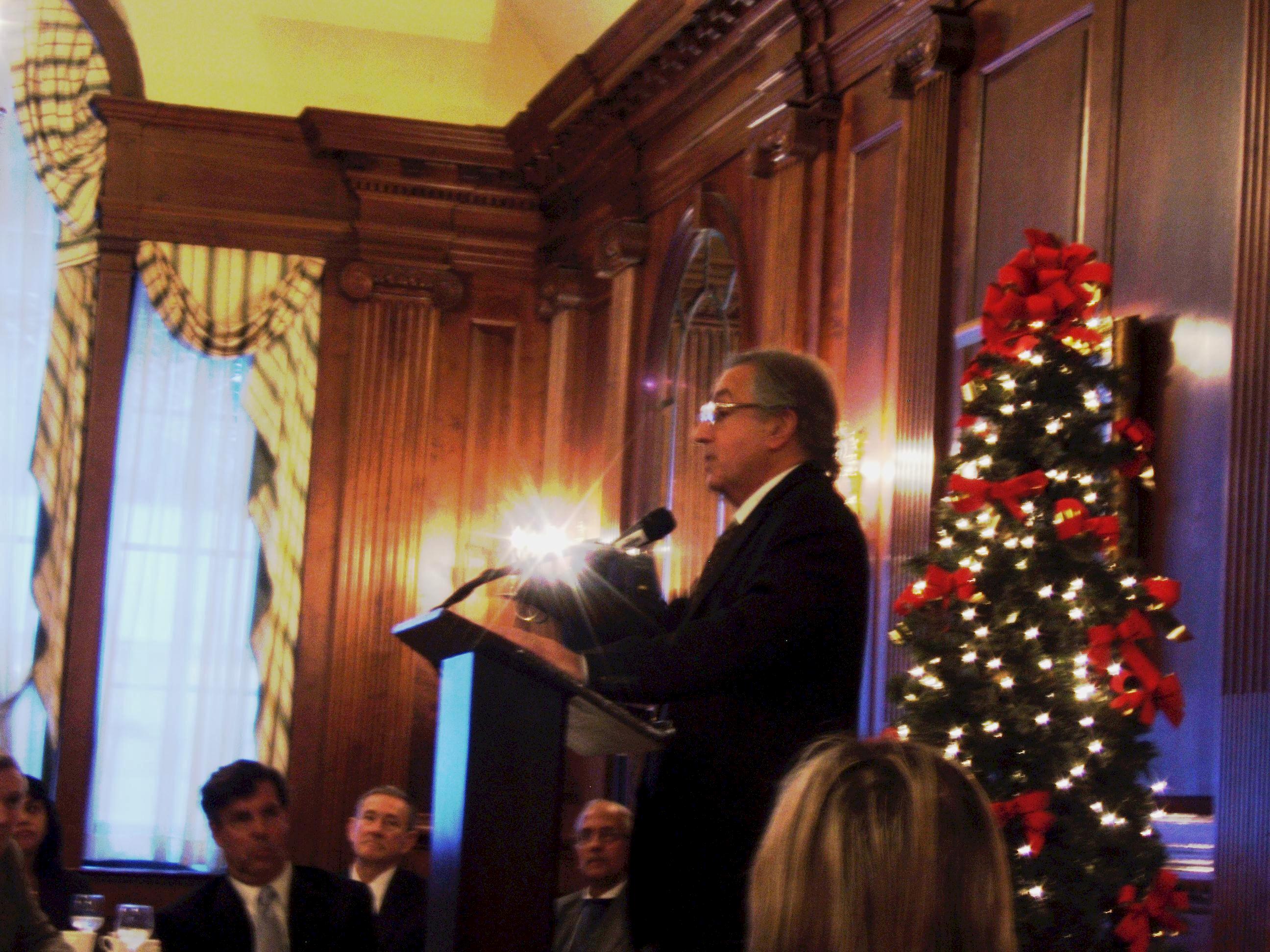 James Champy has been awarded the Sloane Award. Other laureates in the past have been : Roland Berger (2000), John Clarkson, Michael Hammer, Joe Forehand, Tom Tierney, Edward de Bono, Ginny Rometty, C.K. Prahalad, Henry Mintzberg and David Maister (2009)


So, might we say that there exists a life after "Reengineering" ?

James Champy : Absolutly! In fact I think, you there is still a lot of reengineering to do. I think only 10 or 20% of the work change in companies has happened. And so I think there's still a dramatic amount of change to come in the way work is designed. There's a lot of life left in reengineering and after reengineering !


At the time you've written that first book about "Reengineering" the word "Innovation" was not very fashionable. We were talking about Quality, Cost, Services, [Reengineering] and I may forget a few words, fashionable at the time … Now everybody is talking about "Innovation"…

James Champy : Well people today believe that "Innovation" will create some competitive advantages. But you know, Innovation has always been present and Innovation without execution is worth nothing, worth nothing! And in many ways our process thinking and reengineering is about execution… There has always been a degree of innovation, and, at times, I think people have overly played innovation as an idea. You do need bright ideas, but I think many companies just take old ideas and just execute on them very well to be successful . I am an advocate of innovation, I think companies need to innovate but they also have to equally pay attention to execution.

And what might be the next big idea to come ?

James Champy : I think the next big idea is really around the nature of business. I don't think there is much to write about in terms of management. You know, Peter Drucker articulated the rules of management over 50 years ago and now the same rules, the same principles apply. So what's fundamentally changing is the nature of the business, the nature of the enterprise, in how it works in a global environment, how it works in an environment that is so technology intensive. And I think, if there is a big idea, it's about how the nature of the business will change in the next 10 to 20 years.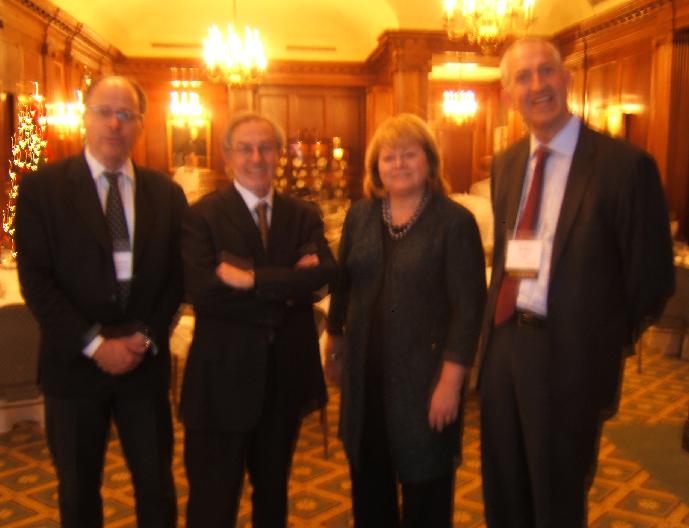 From rigt to left : John Furth, AMCF President & CEO, Peggy Vaughan, AMCF Chairman and Vice President IBM Global Services, James Champy, Chairman Emeritus of Dell Services and Bertrand Villeret, ConsultingNewsLine




You have written recently a very new book...





James Champy :

Yes

It's about healthcare,

James Champy : Yes

and healthcare revolution…

James Champy : Yes. I wanted to write that book because I believe there have been tremendous advances made in how illnesses are diagnosed and treated. But

if you look at how healthcare is delivered, nothing has changed the last 50 years

. In order to reduce costs and improve the quality of care, we have to fundamentally change the way the work is done. And so in this book, I apply reengineering thinking to the delivery of healthcare, something that must be done. Government can set policy, but the people who do the clinical work can only lower the cost of care and improve the quality of care. And so the book is written for people delivering healthcare. The book is written for the people who do the work.


Would you have a very last word to tell our readers ?

James Champy : I am an optimist. You know, I was listening today to some economists and it's possible to become depressed. I think if you look what's going on inside a lot of businesses, there's still a lot of exciting work and a lot of exciting things going on - even in a tough economic environment. You used the word innovation; innovation's not gone away. Young people in businesses are excited. So I am an optimist. I think that we must stay optimistic through this difficult time!

So we will also be optimistic with you, Jim Champy, and we thank you very much for the readers of ConsultingNewsLine.

Words collected by Bertrand Villeret
Editor in Chief,

ConsultingNewsLine




French version :

To know more :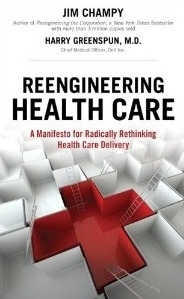 Whoswoo :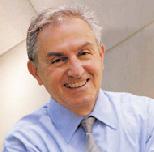 Jim Champy
Images :


Footage: copyright B.Villeret, Quantorg 2010
Whoswoo's photo : Courtesy AMCF


Copyright Quantorg 2011
for ConsultingNewsLine
All rights reserved

Reproduction interdite